In general, Flash Seats should follow the same guidelines as do e-tickets, as both options require digital forms of delivery.
In order to fulfill an order for Flash Seats on Ticket Evolution orders, vendors are required to transfer Flash Seats to the Ticket Evolution Flash Seats account. Fulfillment of Flash Seats will still be held to the standards of any other type of inventory with regards to in-hand dates and delivery expectations.
How to Deliver Flash Seats
Please transfer seats from your Flash account to the Ticket Evolution account using the following information:
First Name: Wendy
Last Name: Bruno
Email: evohelp@ticketevolution.com
Phone Number: 972-468-9750
Notes: Provide order number in transfer notes.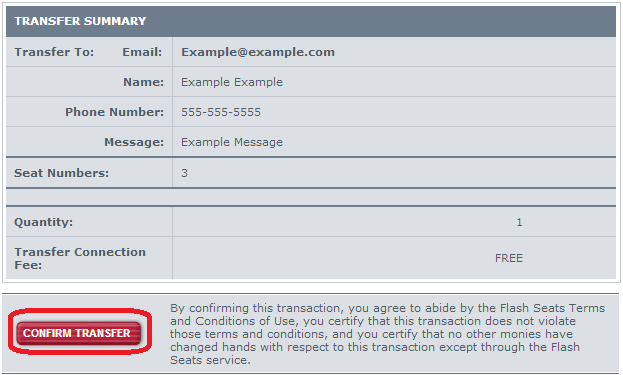 *Flash Seats will be returned and considered undelivered if they are sent to Ticket Evolution's account without a corresponding order number in the notes field.