Money for external orders and transactions can be easily transferred from your EvoPay account to other brokers in Core.
Select Manage EvoPay from the Dashboard or EvoPay Management from beneath the Orders tab.
This will bring you to the EvoPay Transactions page. From here click the button labeled Send a Payment.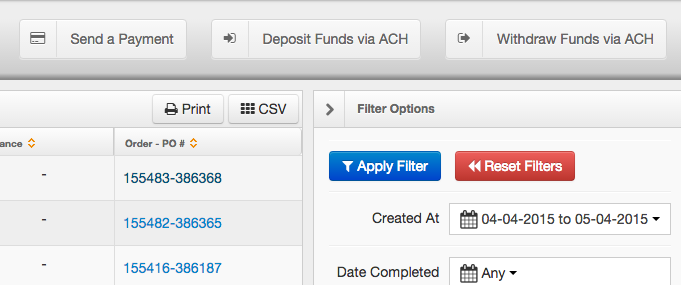 A pop up window will appear in which you must specify the recipient and the amount to be sent. After entering this information, press the blue Send Payment button.